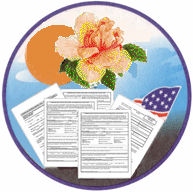 ---
myFloridaPermits.com is a free public service website serving residents, contractors and tradesmen of Florida municipalities. On myFloridaPermits.com you can obtain construction and building permits and other relevant information pertaining to construction permits. This service is free. In order to view permit materials you must have the Adobe Acrobat Reader® installed. If you are having difficulties reading these forms, proceed to Adobe's website and install the reader.

---
myFloridaPermits.com
is brought to you by:

Sandra Kennedy, Esq.
Construction Attorney
Partner
Ferensic Libanoff Brandt et al
954-474-8080
Owner, developer, contractor dispute resolutions, contract drafts and reviews,
mediation, arbitration, construction litigation.
---
and by:
The Athyron, Corp.
For all your web-presence
needs.
800-b2b-Tech
info@athyron.com
---
If you are a municipality wishing to send us updated materials, please submit these in PDF, TIF, MS-Word, or WordPerfect. If you have these documents on-line, please just send us the link in an email. Include a cover sheet in your packet or email, specifying your contact information including your municipality, your name, your title and your phone number, and a time you prefer to be contacted. Please include all relevant contact information you wish to have published, including your operating hours. If you have any special notices or announcements you would like to have published, please include them with your packet.

Send your information to: pap@myFloridaPermits.com.

myFloridaPermits.com
c/o Athyron, corp.
4960 SW 72nd Ave., Stp 202
Miami, FL 33155

Phone: 800-222-8324 #2, or 305-665-0336 #2, fax: 305-513-5816

myFloridaPermits.com © 2006 - All rights reserved. 800-b2b-Tech - 4960 SW 88th Street, #202 - Miami, FL 33155